1. Upwork
Upwork is a global freelancing site with over 4 Million registered clients, and you can find any type of freelancing job you could imagine. any one whatever his skill level either entry-level or expert can find a work that suits him
2. Freelancer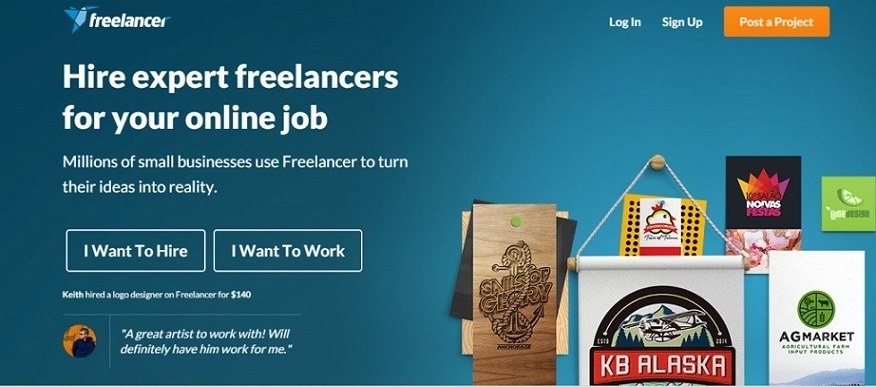 is the world's largest platform for freelance jobs covering over 247 countries with more than 18 million worldwide freelancers.  jobs listed on that site are mainly tech jobs, where you will find  listings for developers, designers, social media marketing, SEO, internet marketing,data entry and more.
3. Guru
Simple and easy to use interface and provide the large pool of employer and freelancer. Founded in 1998 in Pittsburgh as eMoonlighter.com and then rename with Guru.com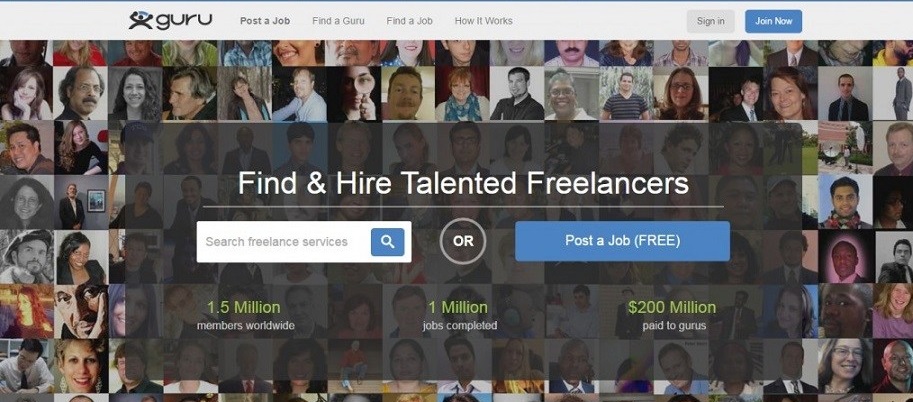 You can find work from over 3,400,000 available services by category.
Total freelancer :- 1.5 million +
Alexa ranking:-5900 (Feb 2016)
Minimum bid:- $25
Freelancer Membership plan:- Quarterly from 0 to $160 depend on membership type from basic to executive.
4. Fiverr – Best Freelancing site for new Freelancer 
A Global marketplace offering many task and service, beginning at cost of $5. Fiverr facilitate every buying and selling in "gig".
Here the amount of money you take from the client also depends on work and time of urgency. For more detail you can read How does fiverr work and If you have the basic idea then you can check best fiverr work idea.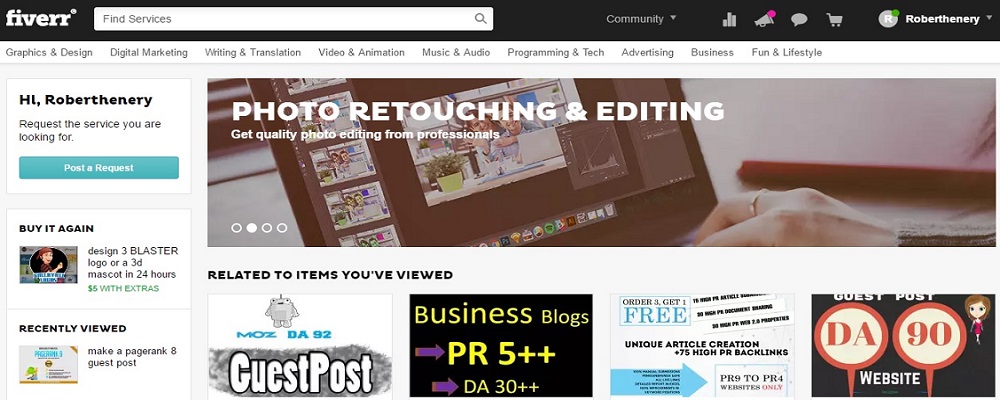 Alexa rank:– 475
Total services:- 3 million +
Freelancer fees:- 20% of each income means pay $4 per work
5. People Per Hour
U.K. based company presence in 226 countries and provide website platform for the advertisement of freelancer, Mainly target individual and small business.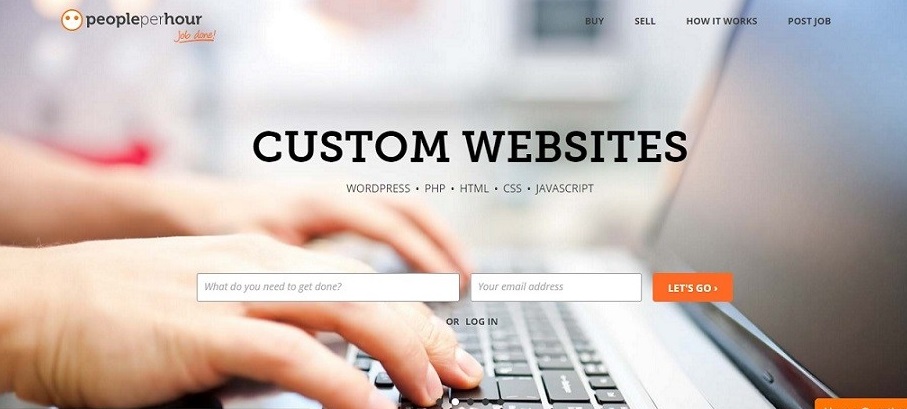 Job posted:- 600,000+
Total Buyer:-150,000+
Alexa ranking:-4219
Total contractor:- 440,000 +
Payment structure:- Hourly
Employer commission:- 3.5%
Contractor commission:-15%
6. Toptal
A tech startup from Silicon Valley founded in 2010 and having exclusive network of top freelancing software developer and designer in the world. Created by the engineer for people who are passionate about coding.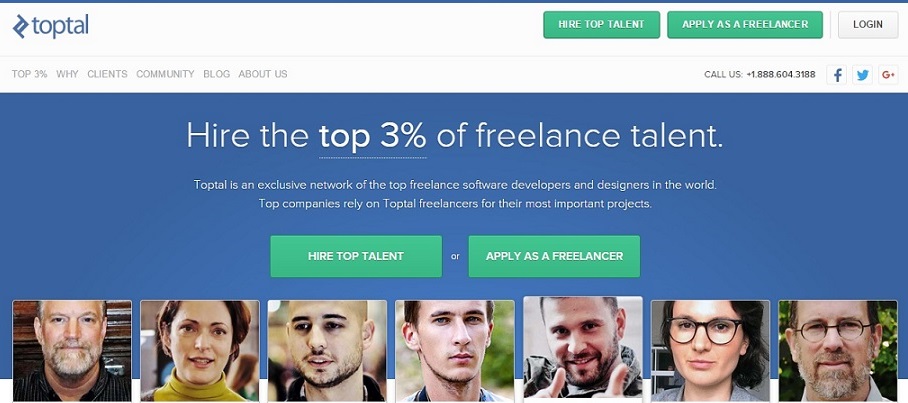 As per Toptal, they connect the top 3% of freelance designers and developers all over the world. If you are a software engineer and looking for job then this site provide you best platform with higher income.To join this community you need to clear few screening process.
7. ifreelance
Providing 100% free service without commission. Here you can direct post your project and receive bids or you can directly find freelancer and contact them.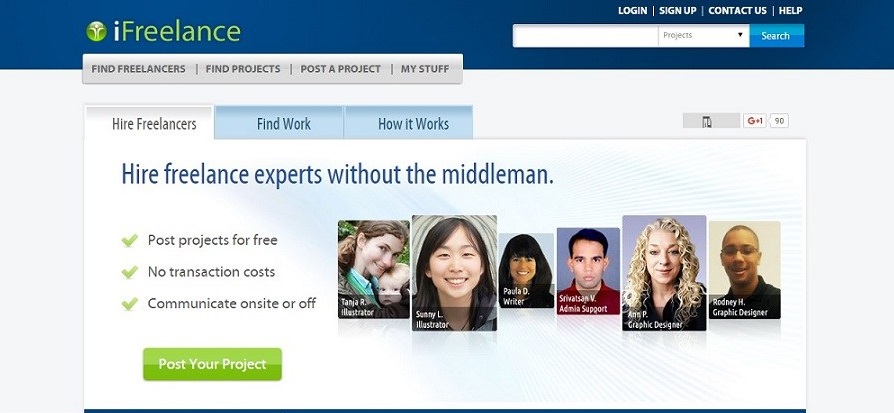 Alexa ranking:169085
Membership plan for freelancer :–Approx $6 to $12
Commission: – 0%
8. 99designs
World largest online graphic design marketplace where you will get best design by launching contest as per your requirement. Every 1.5 second new designed is uploading on this platform.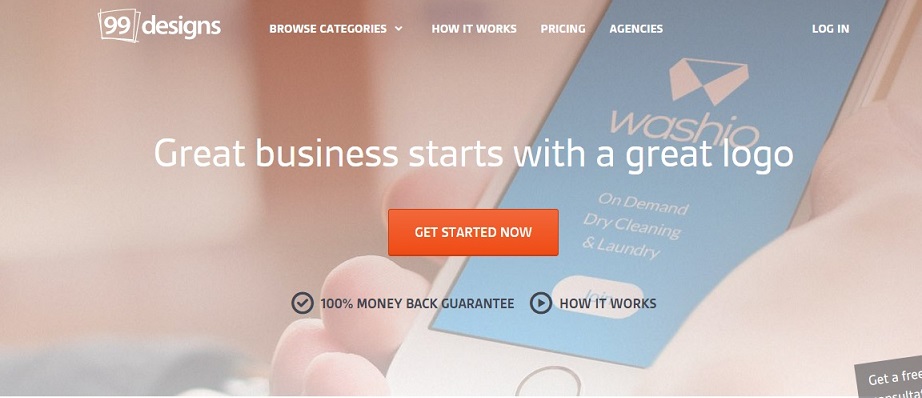 You can get complete your project by 1-1 communication or provide task or buy ready made logos.
Price is different as per design requirement like for logo price starts from $299 to $1199.
No.of designer: – 1,173,000
Alexa ranking:- 3984
9.  Bloggerjobs
Bloggerjobs provide you every type of job like freelance, part-time, full-time, remote and temporary. Connect blog network owner with prospective writer.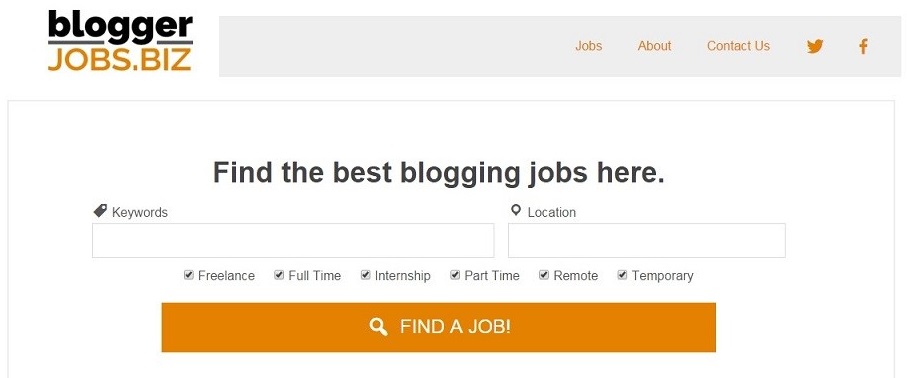 10. Studiod
It is content marketing studio which connects brand to direct audiences through content. This platform has different approach than all other platform, it works with creative freelancer, editor, filmmaker, photographer and much more.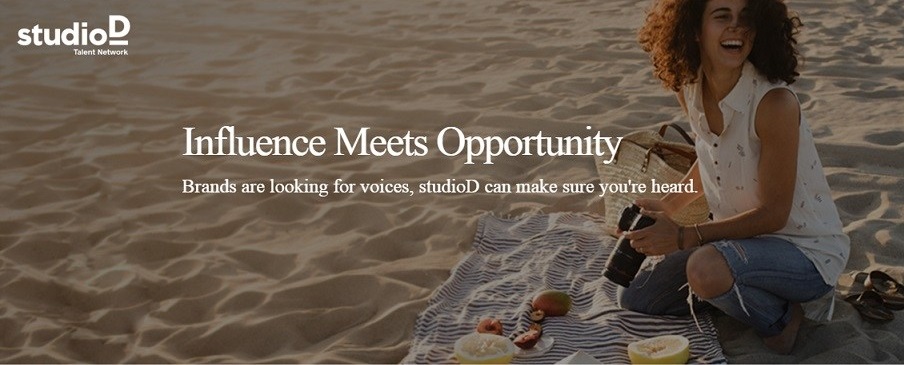 Hope this post help you in finding suitable freelancing site and you are starting new freelance journey. If you know other best freelancing site then please write us in comment so we can add in next update.
Thanks  for reading.